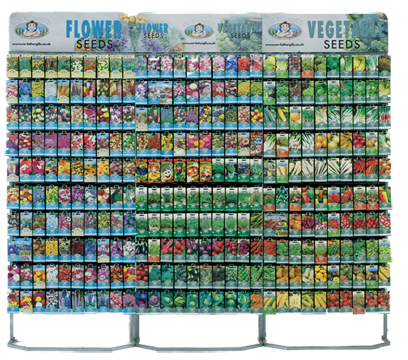 Seeds & Seed Potatoes
We now have a good range of seed potatoes in stock including:
First Early:
Arran Pilot
Casablanca
Duke of York
Epicure
Formost
Home Guard
International Kidney
Lady Christl
Maris Bard
Pentland Javelin
Red Duke Of York
Rocket
Sharpes Express
Swift
Second Earlies:
Charlotte
Estima
Kestrel
Marfona
Maris Peer
Nadine
Saxon
Wilja
Main Crop:
Cabaret
Cara
Desiree
King Edward
Majestic
Manitou
Maris Piper
Maxine
Merlin
Pentland Crown
Picasso
Stemster
Valor
Onion Sets:
Turbo
Stuttgarter
Sturon
Red Piroska
Shallots:
Golden Gourmet
Red Sun
We offer an extensive range of Spring and Summer Flowering Bulbs. Spring-flowering varieties such as Daffodils, Tulips, Crocus, Hyacinths, Snowdrops, Iris, Anemones and many more are on sale from August and throughout the autumn. We will have a comprehensive choice of both pre-packed and loose bulbs. As well as introducing new varieties each season, we offer combination packs which have been specifically chosen to complement each other, and extra large size bulbs which produce more flowers. 
Summer flowering bulbs such as colourful Dahlias, Lilies, Gladioli, Begonias and Nerines are on sale in pre-packs from January and throughout the spring.
Don't forget you need to be buying your dry bulbs a season ahead of flowering – if they flower in Spring you plant in the Autumn and if they flower in Summer you plant in the Spring!
Planting bulbs in Bulb Planting Compost will give them a good start in life and we have bulb planter tools to make the task of planting a lot of bulbs a little easier.
We stock a good range of Mr Fothergills seeds, both flowers and vegetables, and have many traditional varieties as well as more unusual and new introductions.
From January, throughout the Spring, we also supply a wide range of Seed Potatoes, Onion Sets, Shallots, Garlic, Rhubarb Crowns and Asparagus for you to grow in your garden or allotment.
---
More departments
---
This message is only visible to admins:
Unable to display Facebook posts