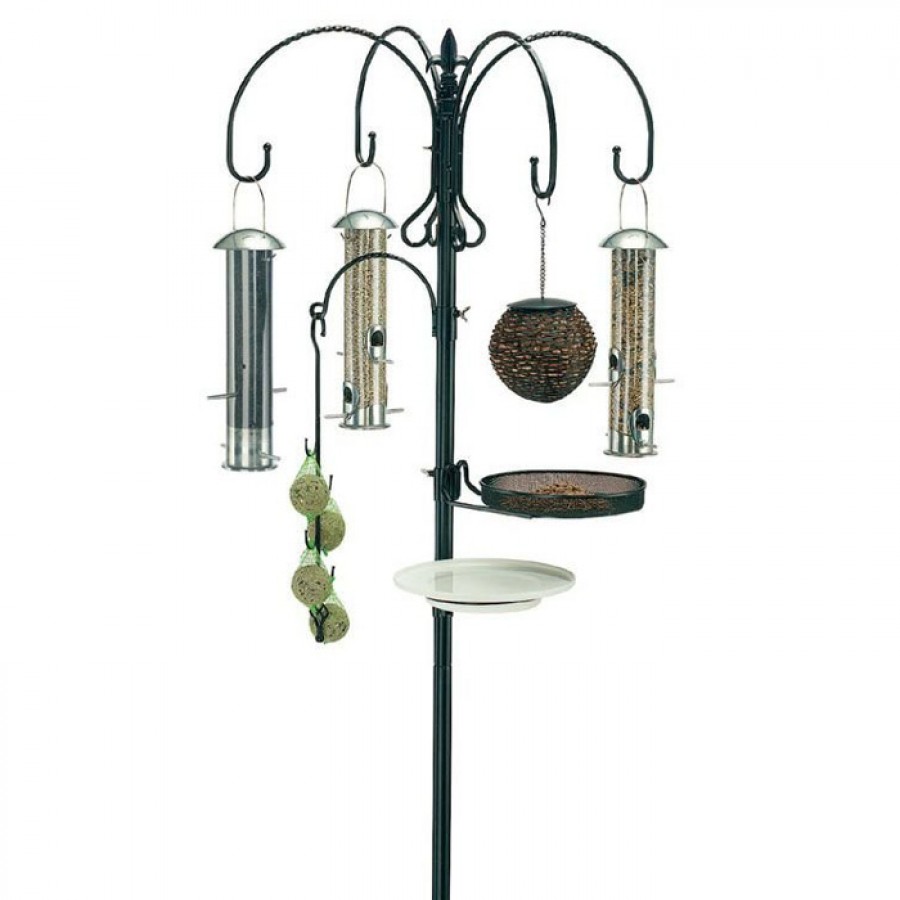 Wild Bird Care
It is very advantageous to encourage birds and wildlife into the garden, both for their benefits in eating bugs that could otherwise harm your plants and just for the joy of watching them.
We have a great choice of products to feed the birds in your garden. Feeds such as Peanuts, Nyjer seed and many different seed blends, as well as fat balls, mealworms, suet blocks and pellets and a wide range of feeders from simple plastic flip-top feeders to more decorative and ornate metal and wooden ones. We also stock a choice of Bird Tables, Bird Stations, Birdbaths, Nest Boxes, Hooks, Hangers and Accessories.  We have various insect boxes to help overwinter the beneficial bugs in your garden and hedgehog houses plus hedgehog food to encourage hedgehogs.
Our new ranges of decorative feeders, bird stations and birdbaths make ideal gifts for any bird lovers.
Don't forget the birds need food and water all year round.
We also sell Rabbit and Guinea Pig food as well as straw, hay and wood shavings for your small animals.
---
More departments
---