Coffee Shop
The coffee shop was founded by Edna Thaxter and opened in 1996. Edna believed that if she produced good quality home made food that it would be a great success and she was right. Ever since then we have kept to those same values and the coffee shop goes from strength to strength. We have a large selection of freshly baked cakes, scones, homemade meals of the day and the recent edition of a cooked breakfast served from 9am until 2pm. There is an attractive garden with picnic tables outside. The Coffee Shop is popular both with locals and people from places as far as Peterborough and Leicester who either visit regularly or have holiday homes in the area.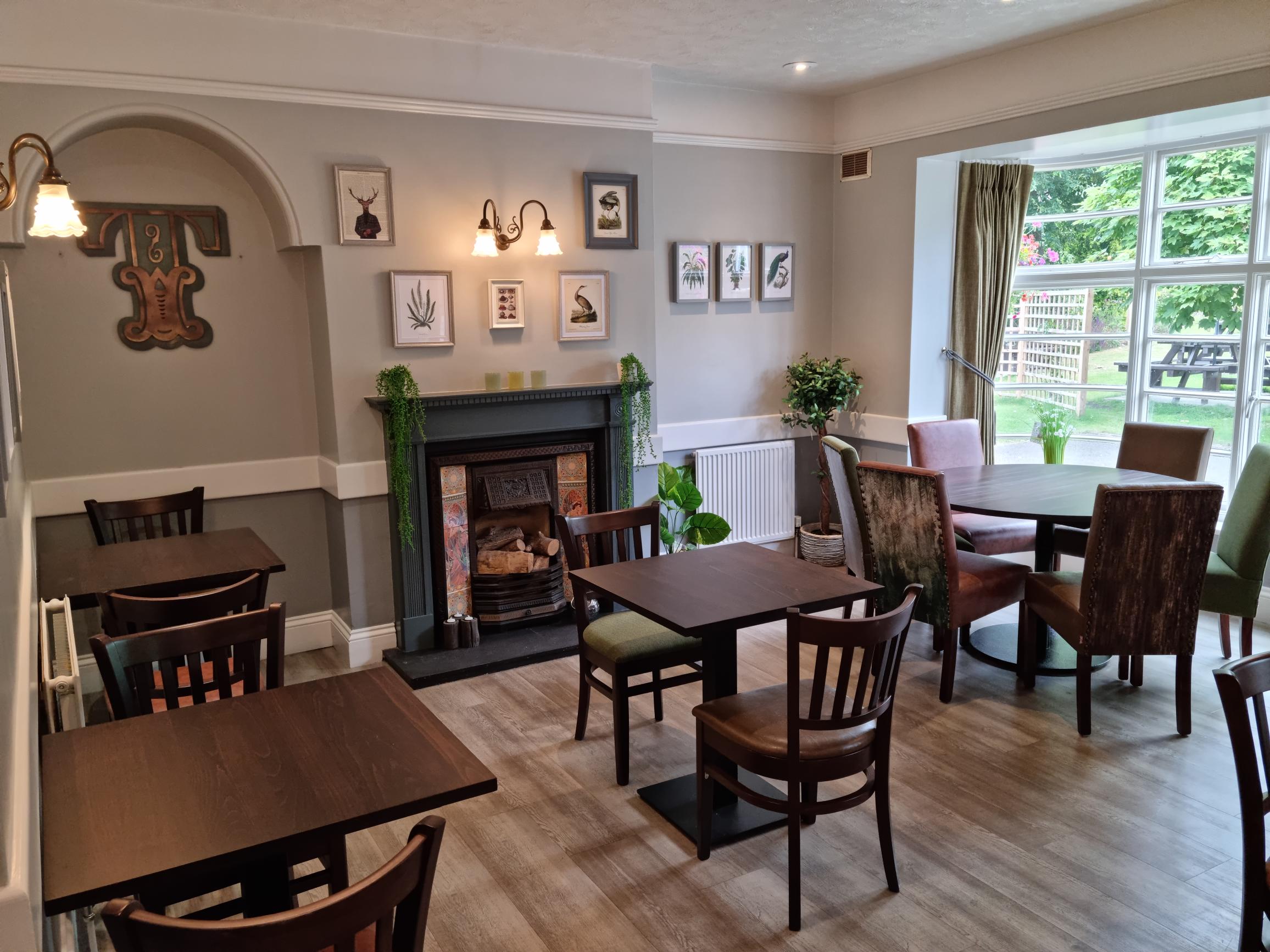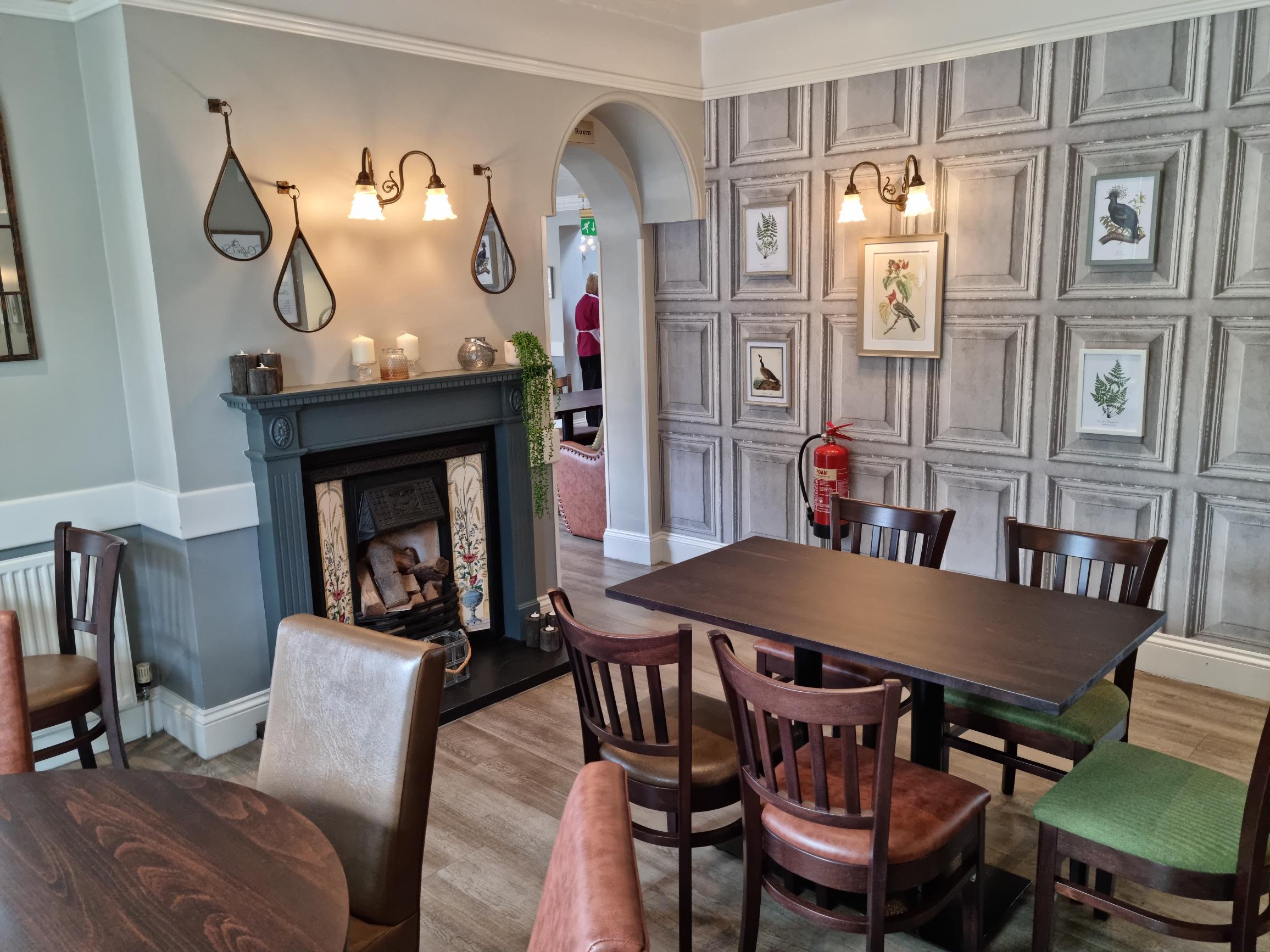 Menu Example
Breakfast
Served until 2pm
Full English Breakfast
2 Sausages, 2 Rashers of Bacon, Fried Egg, Hash Brown, Tomatoes, Mushrooms, Toast
Plus tea or coffee.
Baked Beans, Egg or Cheese on Toast .
Breakfast Muffins with a choice of fillings.
(egg / bacon / sausage / egg & bacon / egg & sausage)
Sunday Roast
Come and enjoy our popular home cooked Sunday lunch.
Between noon and 2pm.
Booking is advisable but not necessary.
Selection of Desserts.
Daily Specials
Please browse our daily specials boards to see our full selection of home made specials of the day.
Quiche
Our Popular Homemade Quiche, served with a choice of salad garnish, full salad or jacket potato & salad.
Choose from: Cheddar & Tomato, Gammon Ham , Cheddar & Tomato or Broccoli & Stilton
Jacket Potatoes
All served with salad and butter
Jacket Potato plus 1 of the following toppings:
mature cheddar cheese, tuna mayonnaise, baked beans, prawn marie rose, chicken mayonnaise, bacon or chilli con carne.
Sandwiches, Toasties and Baguettes
All our sandwiches are freshly made to order on a choice of white or wholemeal bread, which is baked daily by our local bakery and served with a salad
garnish.
Cold Fillings :
Gammon ham with a choice of mustard or sweet pickle
Brie & grape
Prawn & marie rose sauce
Stilton & apple
Mature cheddar cheese
Classic egg mayonnaise
Tuna mayonnaise & cucumber
Chicken mayonnaise
Child's sandwiches
Hot Fillings:
Bacon, lettuce and tomato
Bacon & brie
Pork sausages
Bacon
Panini's
Mozzarella & tomato
Ham & mozzarella
Tuna & mozzarella
Bacon & mozzarella
Salads
Gammon ham salad
Tuna mayonnaise salad
Dressed prawn salad
Mature cheddar salad
Special ploughman's with roll & butter
With choice of ham, brie, cheddar or stilton
Soup Of The Day
Freshly prepared soup of the day
---
This message is only visible to admins:
Unable to display Facebook posts